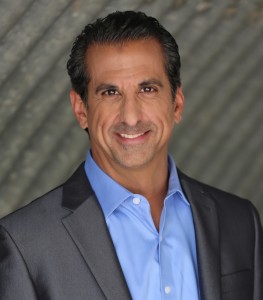 A self-proclaimed "honest guy in a not-so-honest industry," Joe Hidder has spent his entire work career building trust, client confidence and helping to create an industry transparency that serves to benefit his clients now and in the future.
Joe hails from Cedar Rapids, Iowa and is one of six kids. He played three years of college baseball at the University of Northern Iowa and graduated with a degree in Communications/Public Relations. Shortly after graduation, he moved to Arizona in 1988. Nearly a decade ago, he married his wife, Susan and the couple has two lovable Labrador retrievers that keep them busy.
With a strong work ethic and moral values, Joe soon took a prestigious management position with a busy telecommunications call center. During his time there, he fine-tuned his skills as a keen listener, customer service advocate and manager of 120 people. Joe always applied the age old motto that "honesty is the best policy," a credo that carries through in his work today at Automated Merchant Services.
Joe has been working independently in the Merchant Services Industry since 2005 and joined Automated Merchant Services in 2011. In servicing small and mid-size businesses, he is always thrilled to have an opportunity to save his client's money and provide superior customer support while building long lasting trusted relationships. At the end of the day, he wants to see his clients be successful in their businesses.
Since moving to Arizona he has adopted all the Arizona sports teams as his own having attended the Phoenix Suns NBA Finals in 2021, the Arizona Cardinals Super Bowl in 2009 and the Arizona Diamondbacks World Series in 2001. Joe also loves spending time traveling to see his family in Iowa and Chicago and cheering on his favorite team, the Iowa Hawkeyes, and hitting the beaches in Mexico.
Joe's Life Motto:  "Appreciation of People" and "Kindness to Others"